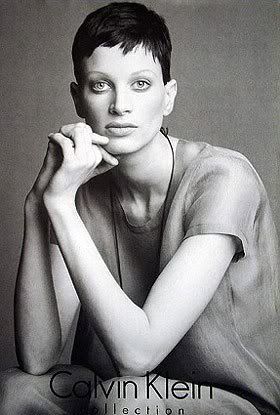 So from here on forward i dedicate Wednesdays as "90s Wednesdays" where each and every post will have some form of reference to a decade that brought the best kind of MUSIC, FASHION and INDIVIDUALS to forever enviously try to live up to.
Because we all dressed like a member of the SPICE GIRLS, philosophies over guys like ANGELA CHASE, wished we looked like KELLY TAYLOR, had a brief fling with DOUCHES like TRENT LANE, lost them to girls sluts like KELLY BUNDY, was as clueless about the world like CHER HOROWITZ, discovered THE CRAFT of eyeliner, was disappointed that THE REAL WORLD was far from it and wished we'd waited as long as DONNA MARTIN.
Heres to never graduating from adolescent dreams...
MODEL:
Navia Nguyen
if there ever where a spread that epitomised the different kinds of 90s chicks it would be this one. I didnt just fall ilove with this spread because it was from the 90s :P or because the model was a cool asian with that "im super cool because of my super short hair" waif...no its because of the different 90s-chic-chick looks illustrated You got your slip dresses, ringer tees, white tube socks, chunky mary janes, mini skirts, cropped tops, the alternative halter, the CHER preppy dress, the basic instinct polo, dark lips, the cardigan, the preppy ralph lauren look...and godammit if this shoot had gone any further, so much more...(sorry kinderwhore and grunge for not making the cut this time) Basically 90s fashion...